New from EDGE
October 2015: EDGE games available soon on:

The recreated ...

SINCLAIR ZX Spectrum

---
The Edge 6S range
Now EDGE games are on the new iPhone 6S! (Look out for "Bobby Bearing 3" a new "Edge 6S" game coming soon!)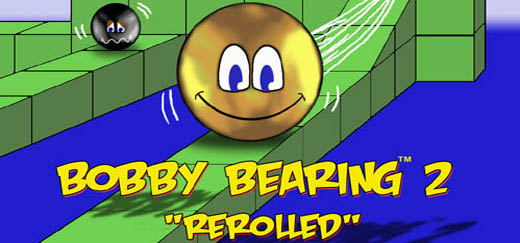 ---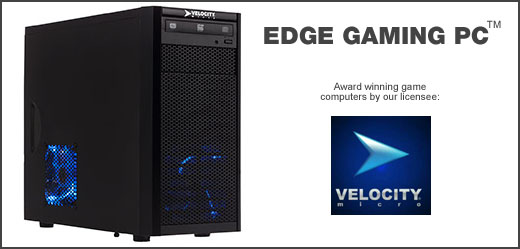 ---
EDGE's Fairlight, Brian Bloodaxe, Bobby Bearing and many more will be shortly available for the Recreated Sinclair ZX Spectrum from Elite Systems. Availablity in the U.S., U.K., and elsewhere worldwide! Check out the official website for further information:
sinclair.recreatedzxspectrum.com
And check here for available titles, including those from EDGE:
Games for the Recreated ZX Spectrum
Bobby Bearing 2 (EDGEBobby2) is the sequel to THE/EDGE's classic hit game Bobby Bearing. Bobby returns to the realm of Technofear to find his brothers who have got lost again. This entirely new game has been designed for players who play casually as well as those wishing to devote time to 'beating' a game. You'll face numerous puzzles to solve in this challenging game featuring several tens of levels across seven zones. Play in your choice of accelerometer, virtual joystick and keypad modes. Available now for iPhone/iPod Touch and iPad. Coming soon on Android, Windows PC & Mac. Both FREE and paid versions available.

Velocity Micro's award-winning EDGE GAMING PCs are manufactured and sold under license from EDGE/THE EDGE.
Check out why an EDGE PC is PC Magazine current 2014/2015 Editor's Choice award recipient here!
Velocity Micro's PCs and tablet computers are available online from various top retailers such as Frys Electronics, Best Buy, Sears, Target, Staples, Amazon, and Costco.
---
EDGE™/THE EDGE™/EDGE GAMES™
(c) 1984-2015
BOBBY BEARING, EDGE, THE EDGE, EDGE GAMES, EDGEGAMERS, GAMER'S EDGE, EDGE PC, EDGE GAMING PC are trademarks of EDGE/THE EDGE. (c) 1984, 2003, 2015.
Trademarks belong to their respective owners. All rights reserved. Contact EDGE/THE EDGE